CHINAPLAS 2020 Rescheduled to 3-6 August 2020 at NECC in Shanghai.
As an important trend-setter, CHINAPLAS has expeditiously responded to the market needs. Many market activities like consumption,
manufacturing and investment etc. are put on hold during the epidemic. And now, some companies have already resumed work and
manufacturing in an orderly manner. We believe that once the outbreak is controlled, all suppressed market demand will be released.
The postponement of CHINAPLAS to August in Shanghai will help the upstream and downstream industries to seize business opportunities
during market rebound period.
In this epidemic, plastics and rubber have been used as important raw materials for prevention supplies such as
medical protective clothes, medical masks, goggles, gloves, medical equipment, pharmaceutical packaging, and disinfection supplies.
Many companies in the plastics and rubber industries have donated money and materials, sped up their manufacturing process etc.
to assist in the epidemic control measures.
Recently, the Ministry of Industry and Information Technology of People's Republic of China announced the scope of medical emergency
protection materials. In the list, there are coated spunbond, breathable film, meltblown non-woven fabric, PE /PC anti-fogging rolls and sheets,
seals, zippers, antistatic agents and other important raw materials for producing medical protective clothes and masks; as well as
plastic packaging materials such as plastic bottles (barrels) and labels.
Medical related exhibits at CHINAPLAS (Please click the photos to get high resolution versions)
The epidemic will also trigger the industries to rethink of the future manufacturing processes, consumers' pursuit of healthy lifestyles,
safe and private commute, and sterilizing electric appliances. If enterprises can seize the opportunity to transform and upgrade their business,
there will be a potential business growth.
Targeting at the new market needs, CHINAPLAS will focus on the following aspects.
– Medical plastics technology
– Automation production technology
– Digital technology allowing remote production control
– Safe packaging technology
– Protective materials
– Application of antibacterial & health materials in automotive, E&E, packaging and other industries
– Recycling & circular technology
CHINAPLAS 2020 will not only showcase a large number of exhibits, but also build an efficient procurement and technology
exchange platform for the industries! There will also be a series of popular concurrent events, guiding the industries through the blue ocean.
The concurrent events include:
– Medical Plastics Connect
– Tech Talk
– Plastics Recycling & Circular Economy Conference and Showcase
– Design x Innovation
– Industry 4.0 Factory of the Future
– Applications in Focus – a series of seminars
The show organizer suggests that the exhibitors make good use of the extra time for show preparation, launching hot technologies to suit market needs.
Visitors are advised to follow the latest show information closely by utilizing "Show Preview", "New and Hot Technology Collection", exhibitor list etc.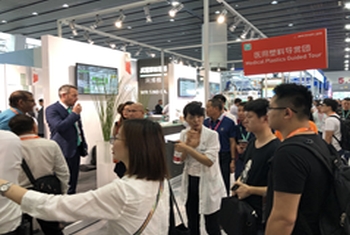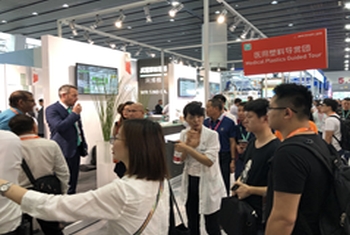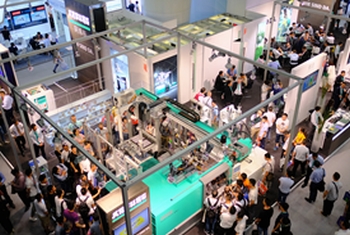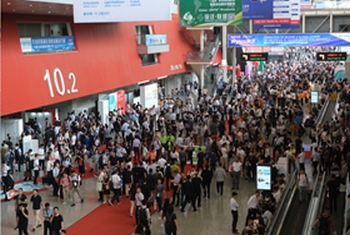 There are plenty of cutting-edge technologies at CHINAPLAS.
Remember, JinJun Machinery/Professional manufacturer for various extrusion blow molding machines.
Our booth No. on Chinaplas 2020 is: [ 8.1J61]